Integrated Scheduler
Convenient operations. No hassle of setting up, sending invites, reminders etc. Let the teachers do what they do best - teaching.
Just upload the schedule and you are ready to go
View and manage all the planned classes from single window
Session recordings on the server
Contact Us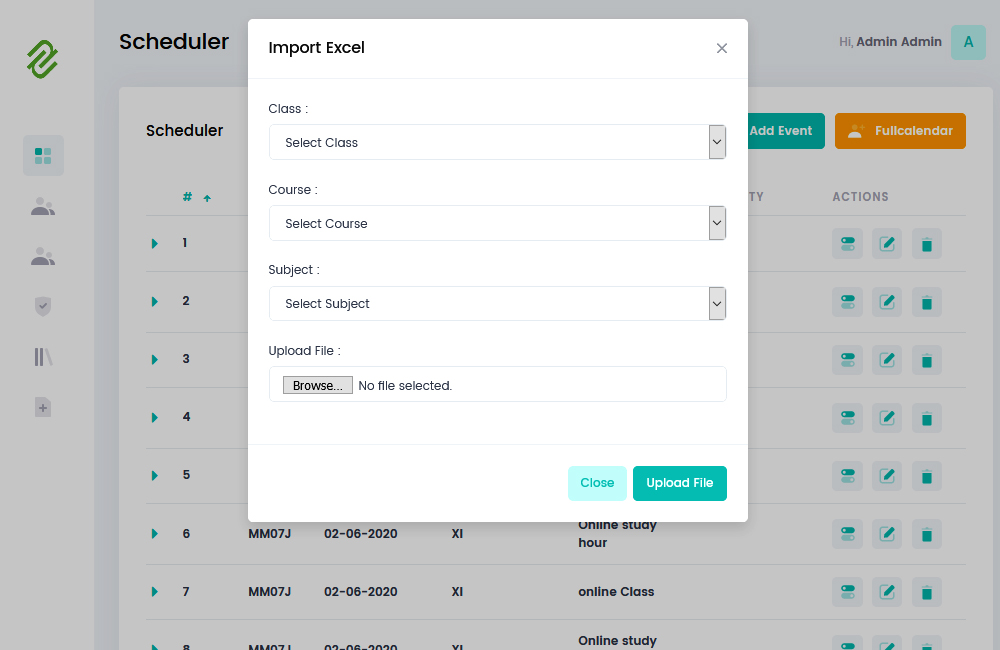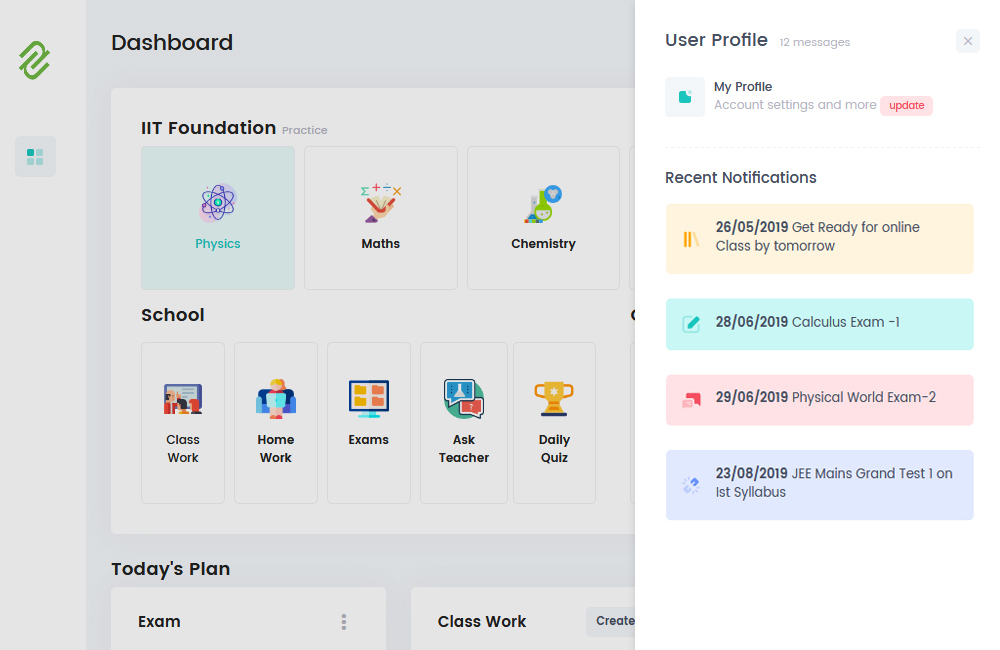 Notifications
System automatically notifies everyone on the day schedule, upcoming classes and events.
Alerts on the dashboard
Daily push notifications on the day's schedule
Notification to teacher and students ten minutes before class
Notifications to parents and stakeholders
Contact Us
Live Classes
Feature packed, state-of-the-art live classrooms make online teaching child's play
Just click on the calendar to join the class
Go live with a camera, play a video, share your screen or upload a presentation to give lecture
Whiteboard where both teacher and students can write
Save important points on the shared notes
Create groups in the class and engage in sub-rooms
Conduct polls for the students
Chat with the class and also with individual students
Contact Us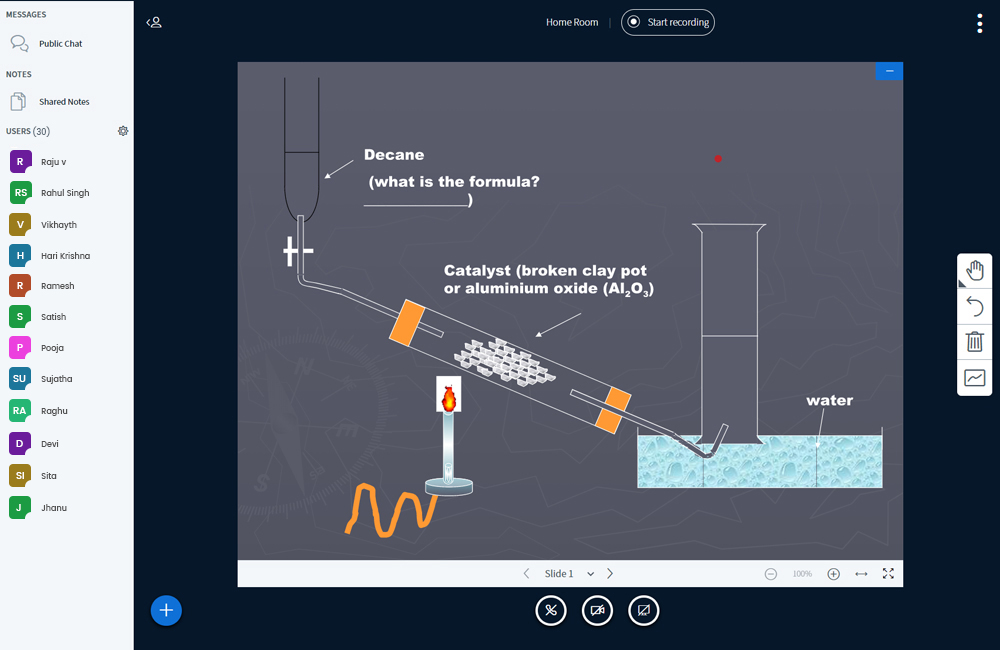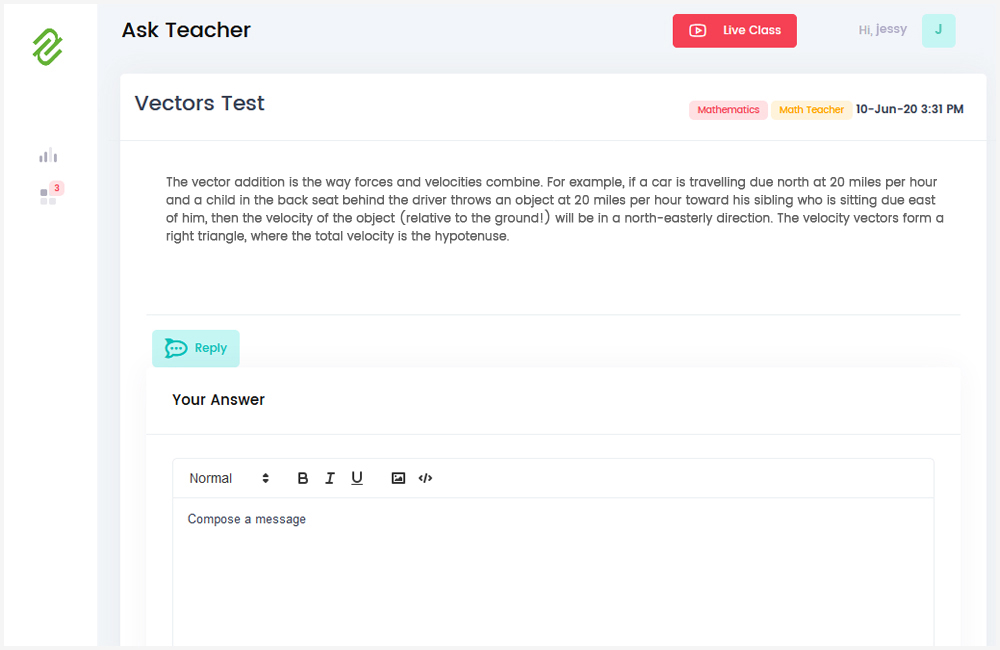 Exclusive Messaging App
Connect with students like never before. Send messages, share notes and clarify doubts off-line
Exclusive messaging app for teacher – student interaction
Shared library – upload documents, lessons, videos and animations – share with the class
Clarify doubts with on-screen annotations
No need to use public platforms like WhatsApp
Contact Us
Reports & Analytics
Intuitive and insightful reports on the status of class work. Stay on top of the education delivery.
Dashboard
Attendance Reports
Contact Us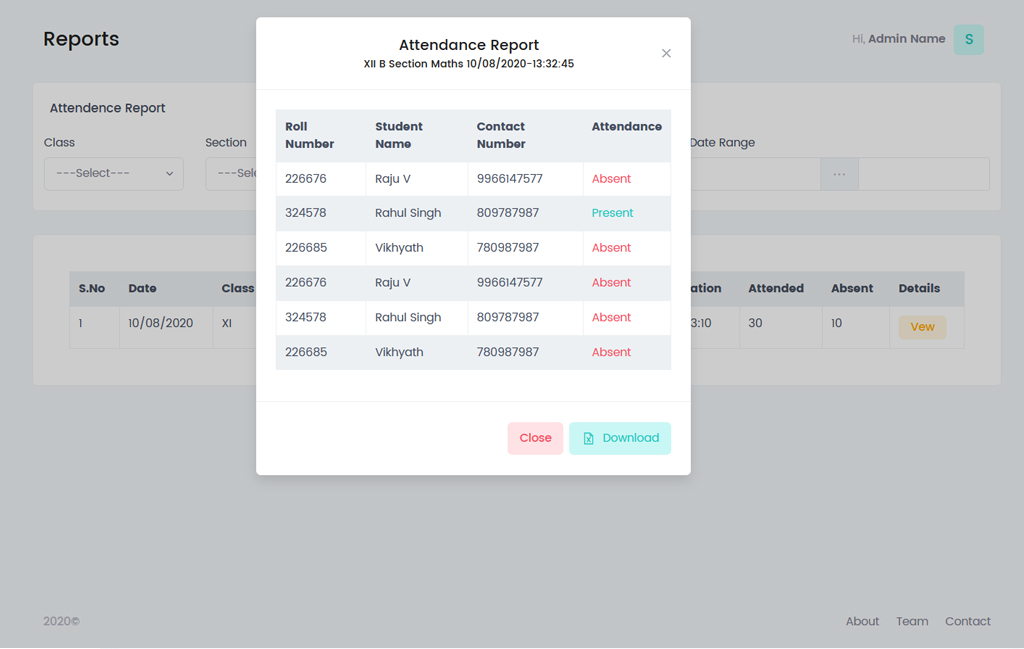 Hear from our customers
We are very proud of the service we provide and stand by every product we carry. Read our testimonials from our happy customers.
Sri Vidya School
Much needed software in the age of COVID-19! It transformed the way of teaching & learning - Just like in real classroom, our teachers were able to connect with students online and assess them.
St. Ann's School
Conducting online live classes is made easy. Parents really appreciated for the way we are filling the teaching & learning gaps, caused due to this unprecedented COVID-19 crisis.
Ashram Public School
The real-time online catch-up sessions lead us to empower teachers' assessments and betterment pupil's performance and parents' involvement. UI is simple & intuitive, pricing is decent (compared to other contenders).
Leading Educational Institutions, whom we support