Top 12 Online Exam Software Features to look for before making a purchase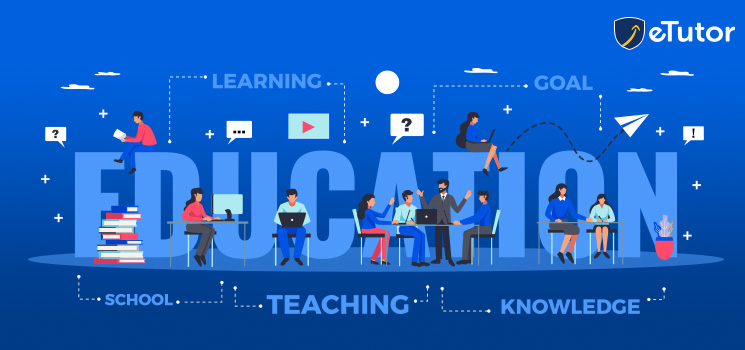 With the advent of technology transformation, the education sector is making a move to online examination and assessment software mediums replacing the age old, time & efforts consuming pen-paper format.
Compared to the manual processes, the online solutions are highly secure, agile and are less prone to errors which would otherwise occur.
However, there are mandatory online examination software features to look at before making a purchase, for which we will take you walkthrough them and it helps you take the right decision. So, have a keen look on the entire blog.
Automation of Academic Planning & Schedule
Appropriate academic planning to conduct exams and provide registration requires a strategic approach, otherwise it could get messier. So, do look for an online assessment software that accompanies this feature while picking one.
This significant feature assists your educational institution in the examination's pre-phase by letting you process and store students' applications, timetable generation, hall ticket processing, exam halls/invigilators allotment with the effortless configurable seating plan, and then finally with a seamless attendance marking option.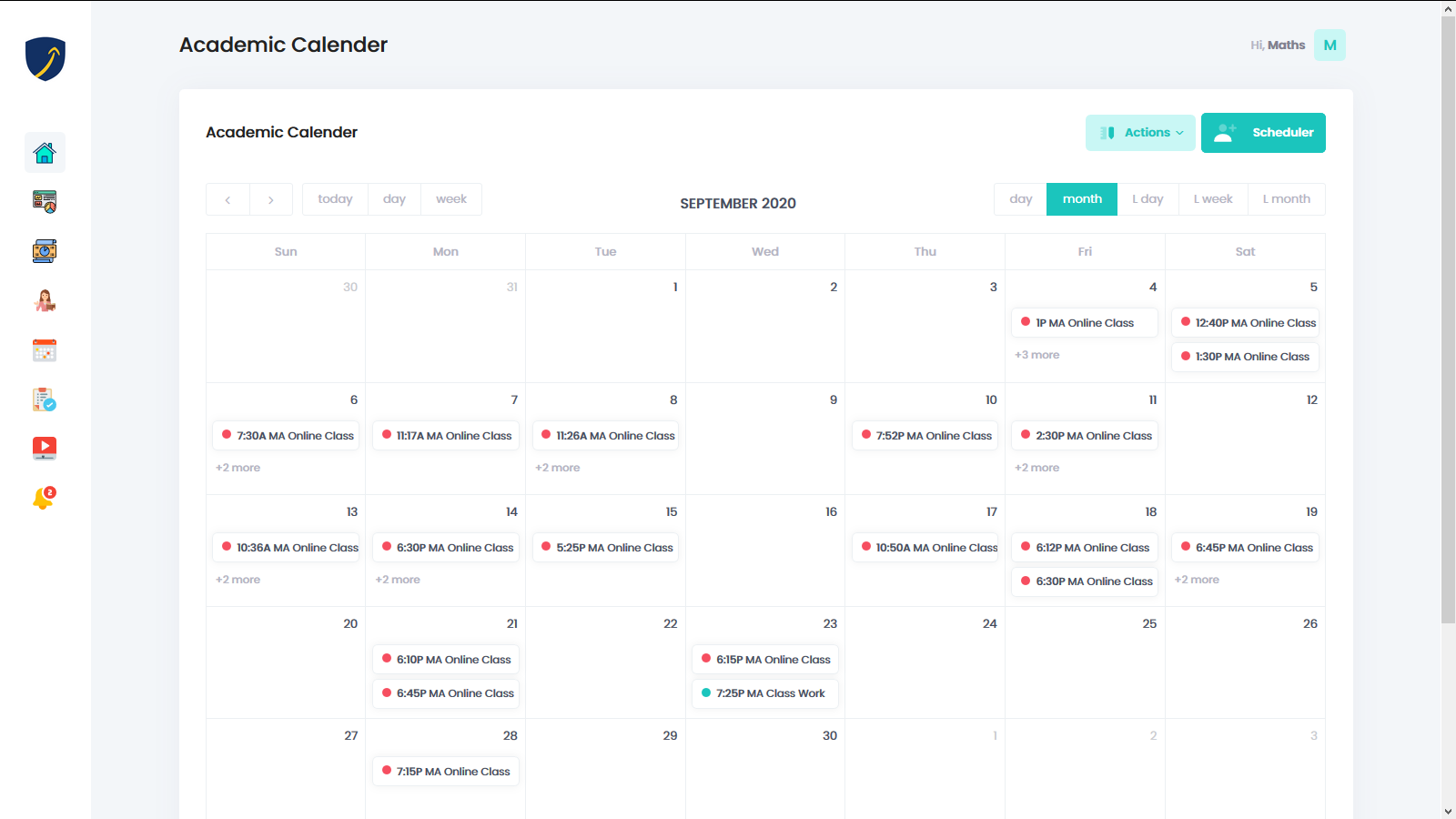 Assessment Pattern Creation
Bring in a perfect shape and crisp clarity to your assessments with the most needful feature 'Assessment Pattern Creation'. In simpler words, it lets you define and group in the different categories to fix grades within the assessments. For the particular allocated course, it can be applied and followed during the assessment of your students. Be it internal or external, it helps you to define in the assessment patterns on-the-go.
Question Bank Management
The Online Exam Software you chose should ultimately allow you to create and manage your desired question paper, craft templates and set-up questions from the question bank, that are anytime reusable.
Starting from rich-inclusion of multimedia options, images, text editors, and other needful customizations could in fact make your question paper presentation appealing and authentic.
Configuration of question types with different levels
This is yet another vital option to be considered, which allows you to easily create various question types. Be it a single word or descriptive, open-ended or multiple choice, and quizzes, altogether associating with you defined marking scheme.
The software with questions configuration also should be flexible to define negative marking, and difficultly levels for easy calculations while driving different approach to conduct exams.

Exam Templates
Be it a state-level or national-level entrance exam or even for a quiz, your educational institution must possess reliable exam templates. Look for a system, that can provide you customized templates supporting various type exam to fetch the same real exam like feel.
This way, you can help your students have an exposure to the exam atmosphere beforehand. The more they practice on authentic exam templates, their time management will be enhanced and final exam becomes a cake walk.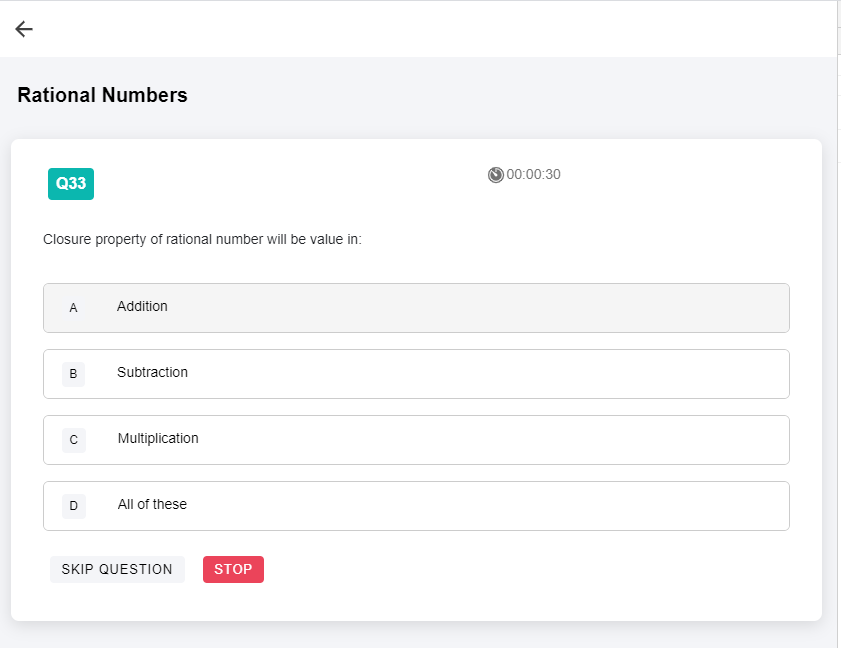 Easy Approval Process
It could be a challenging task for many to acquire easy approvals for question papers amidst exam conducting procedure. However, with an effective online assessment tool, enabling easy approval process of a question paper make things really easy.
Automated approval workflow managed with complete encryption makes the entire assessment process easy and flawless, when en-routed and in sync.
Customization of Test-taking options
As a user, you must prefer for a feature in the system which gives you the leverage to customize your tests. The customization may involve the terms of defining questions per page, questions skipping, use of back & forth navigation, spellcheckers, test restarts & stops, to better suit your institutional needs.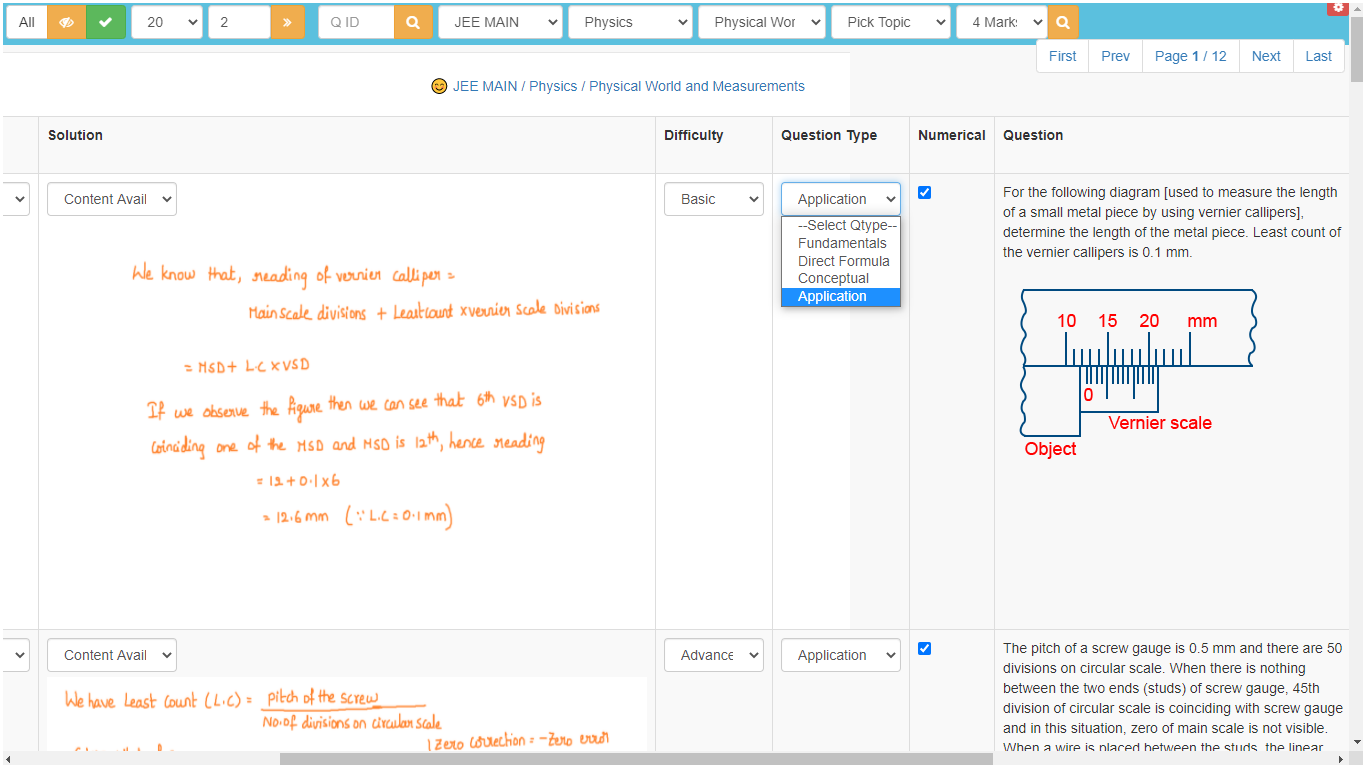 Integration with LMS
This feature is one of the most coolest, which your institutions must lookout in the modern day education and assessment age. Seamless integration of Learning Management System (LMS) will allow you to incorporate your learning content into the assessment cycle, wherein students can readily access the course material, along with informative videos, lecture files, within few clicks from anywhere at any time.
It makes your Examination Committee (EC) or exam mangers work easy, by customizing lessons within the online assessments, resulting better learning for students.
Configurable roles and permissions
Role-based permissions and rules are to be configured to create, administer and manage the exams & assessments. Highly customizable user and group interface enables you to gain a control over who monitors, develops and views either the exam or resource material, so as to ensure optimal efficiency as well as security.
This, this option is very much essential for which you have to look at and then, you can create countless groups possibly and assign tests to that specific groups.
And, coming to the management level, this option simplifies user collaboration while designing and scheduling the exams, responses collection and result analysis.
Instant Notifications of exam schedules
Timely alerts and notifications through SMS or Email will keep students, teachers and parents intimated regarding exam assessment schedules, revision updates and assessment results – Everything in real-time with push notifications or alerts, through the means of web, mobile, or an app. So, this is one of the important feature in an Online Exam Software or an Assessment Solution.
Discussion Forum
An integrated discussion forum lets the students read and comment their doubts, review each and every question. This option is therefore mandate and to be better utilized to even send notifications to students after they attempt an exam.
It doesn't there, institute administrators can even reply to the doubts raised by students and then clarify them. So, on the whole integrated discussion forum has the means to increase the engagement across the learning environment.
Exhaustive Reports and Dashboard
An online exam software you to opt for should most preferably acquire advanced analytical reporting structure on a personalized dashboard, so all your required insights are on the screen. Is should have the ability to display students' progress, time management, and most importantly subject wise analysis, which could help the tutors to address the gaps and assess them better, in the early stage.
Insightful graphical representations are a must and to be expected with in-depth reporting to analyze, shape the learning curves of students, with instant prescriptive feedback. Further, the feature is to be embraced export or even import options for users to handle exam results, report sharing and responses – Everything with ease.
Related articles